A New Look is Around the Corner
Paulette and Posy have some exciting changes coming to you soon. As a way to celebrate these changes (don't worry, you'll find out eventually), I am giving you three easy and fun DIY decor tips to revamp your home. Everybody needs a little change every once and a while!
Tip #1: You Don't Need New Items to Look New
Is your comfiest couch looking a little rough? Is that stain on your carpet just not coming out? Don't panic…and definitely don't go buy a new couch or hire a deep cleaner. An easy way to revamp a couch or a carpet is to simply cover it. It could be a furry rug or a throw blanket and some pillows. The best part about using couch covers or rugs is that even if it gets boring to look at, you always have the opportunity to switch it up…not to mention that you'll be saving A LOT of money.
Tip #2: Be Your Own Artist
Nothing makes a room feel more unique than art…but art can be expensive! So what better way to avoid this expense than to put on your creativity cap and make some art all on your own. There are endless amounts of art tutorials all over the internet, even some that only require a canvas and some thumbtacks. It's easy to forget how fun and exciting it is to let your creativity flow so I think it's time to head to JoAnne's and let it all out. Below, you can find a link to the website that will show you just how easy…and inexpensive DIY art can be.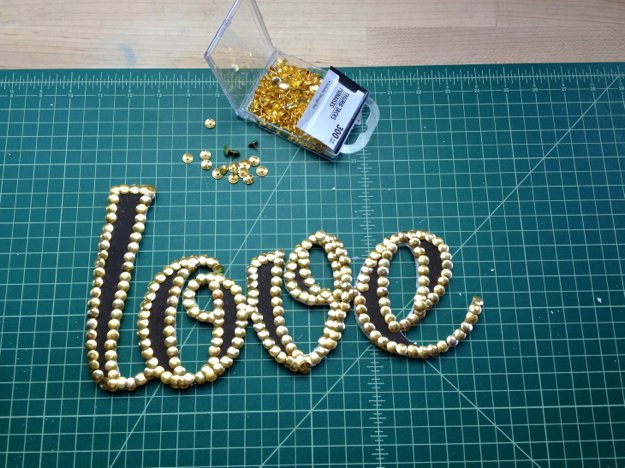 Tip #3: Thrift! Thrift! Thrift!
Thrift shops are always filled to the top with unique decor. Yes, some may look like they belong in your grandmother's kitchen, but don't lose hope just yet. The easiest way to transform vintage/old decor items is to simply spray paint them. If you find a lamp that you really love but can't seem to get passed it's worn out features…paint it white (or whatever color matches your theme) and BAM, it lives to see another day!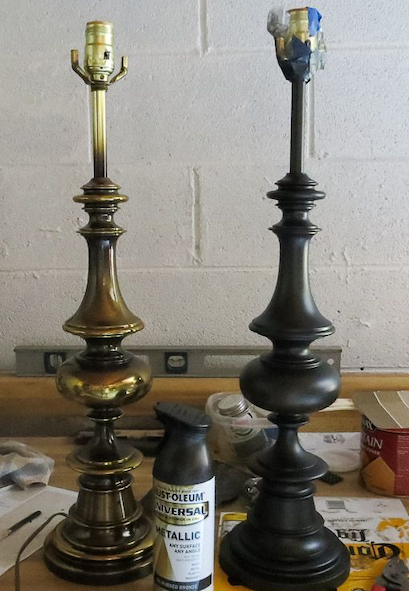 That's all I have for today! Sorry for not posting for a while but I'm back and better than ever and can't wait to bring you more updates on Paulette and her exciting plans!